CLARKEHOUSE TECHNOLOGIES, INC. 2011. All rights reserved.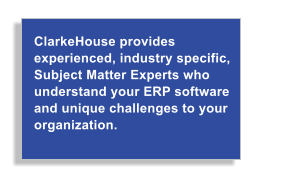 Services
IT Consulting Services to rejuvenate or redesign dated business
and IT processes by utilizing experienced SME's specific to your
industry and ERP software application.
Specialist for currently installed ERP systems that may
require a redesign of system and business processes
flows to advance the organization's goals.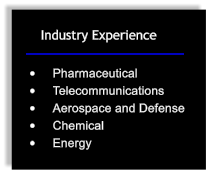 •
Blue printing your current processes
•
Fit gap analysis with options explained
•
Stakeholder and user agreement on scope & goals
•
Change management plan
•
System configuration and documentation
•
Testing and end user acceptance
•
Report testing and end user acceptance
•
Enduser education & training of new process flows and system usage